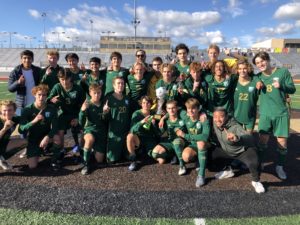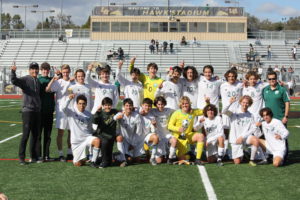 Congratulations are in order to the JV and Varsity teams for wining their respective Championships at the 2019 Hawks Invitational.  JV came back from an 0-2 deficit to win 3-2 against Fountain Valley and the Varsity squad had a rematch against a tough Mira Costa side that ended in a 1-1 tie after full-time and went straight to PK's, where the Chargers prevailed 4-3.
League action starts next Friday, January 3rd at Edison High School.  We can expect the Fountain Valley/Edison JV game to be an exciting one as Fountain Valley will look for revenge for this loss today.
Congratulations to both teams and the coaches! Well done, boys!!