Purchase a HoneyBaked Ham Gift Card and 20% of the proceeds go back to our program.
They can be used at any HoneyBaked location nationwide, or to shop online.
Can be purchased in any denomination and never expire.
Chose "plastic gift card" that will be mailed to any address, or chose "electronic"
and you will be able to use your card almost instantly.
If Ham isn't your thing, they also have Whole Turkeys, Turkey Breasts, Ribs, amazing side dishes and deserts!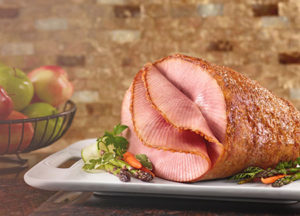 For more information, or to place your order, Click Here

Annual Banquet
See "Shop" to purchase additional banquet tickets
OR

 Corporate/Family Sponsor Banner – $250
          Banner displayed at home games and business card in game-day program.



End of Season Memory Book
Take this opportunity to honor your son and recognize his achievements while
supporting the Edison Boy's Soccer program.
Please contact Courtney Drake at cadrake@yahoo.com with any questions

1/2 Page Dedication – $50
Click below for a template for
submitting artwork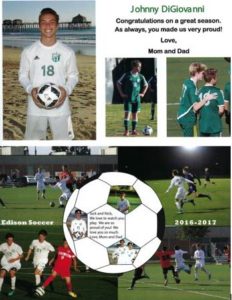 1/4 Page Dedication – $30
Click below for a template for
submitting artwork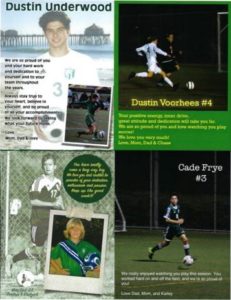 MORE DETAILS ON THE ABOVE PROGRAMS, ALONG WITH OTHER
FUN AND EXCITING FUNDRAISERS
COMING SOON……..